A collection of memories spanning a lifetime linked together in a single book. The entire year is contained within this volume, from friends and teachers, you won't want to forget to events and organizations you were a part of. Check out Noble Academy's Yearbook now!
J-OUR-NEY
"The time has come for us to reach the end of the 2022-2023 academic year. Over the past year, all teaching and learning processes at Noble Academy have gone well. Starting with Student Orientation all the way to the distribution of Report Cards. Among these, both staff and students have commemorated national holidays and religious festivals. There were also several events, both within and outside the school environment. As a highlight of 2022, CGTI, the organization that established Noble Academy, underwent a relaunch. Moving forward, CGTI is expected to support Noble Academy and build partnerships with other institutions."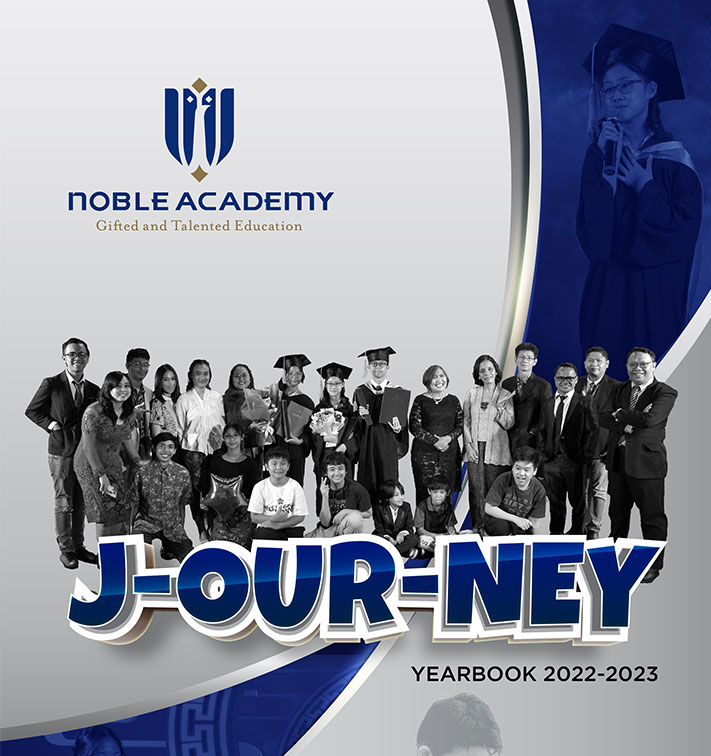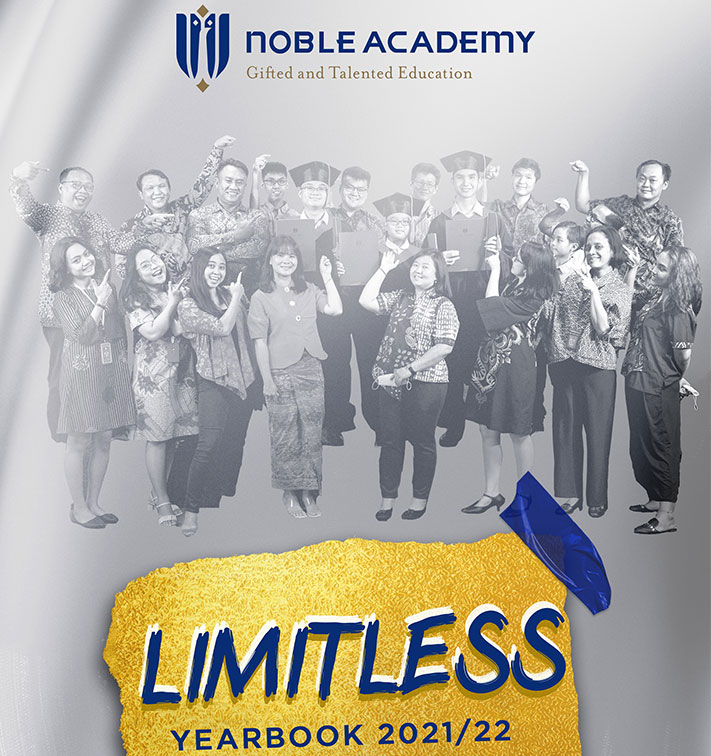 Limitless
The 2021-2022 school year has come to an end, with the improvement of the Covid-19 pandemic. Throughout the year, students have shown resilience in learning. Noble Academy proudly releases its graduating class of 12 to pursue higher education. Once again, Noble Academy graduates have proven their ability to compete internationally, as evidenced by their acceptance into universities in Indonesia and abroad.
Virtually Connected
"Without realizing it, the 2020-2021 school year has ended. Although for a year the learning was conducted online, this did not reduce the students' achievement in receiving the material. The entire leadership team, administrative staff, and teaching staff of Noble Academy are proud to end this academic year and are ready to welcome the new school year."