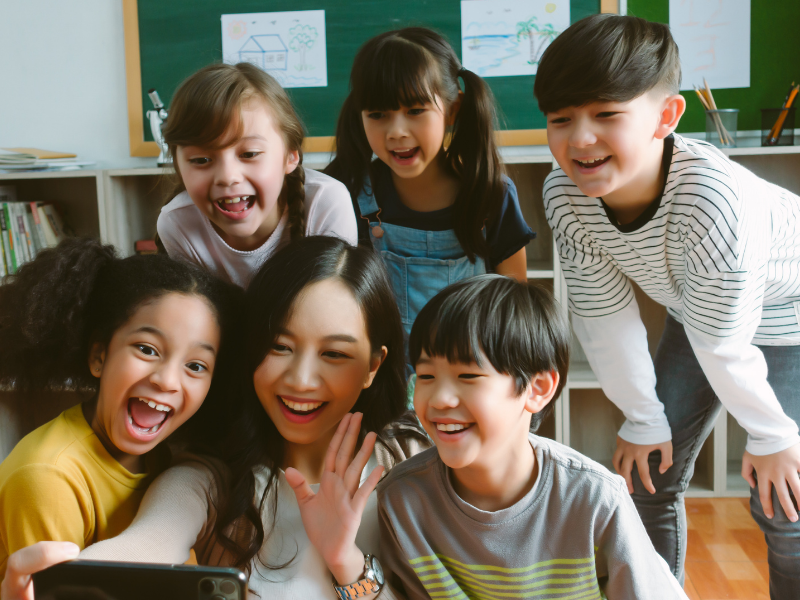 The Noble Academy's newsletter offers you with an opportunity to discover more about the events, activities, and accomplishments of our gifted and talented students.
Fearless
This edition of the newsletter is themed Fearless, a very appropriate word to face the next 12 months. After getting out of the pandemic, which was traumatic for some people, the word fearless is really needed. Parents, teachers and staff share the same vision, which is to educate children who dare to face the future without fear.
Rise Up
The pandemic has created a generation that is resilient, creative and flexible. This is proved by the ease with which students can learn from variaitive ways.
In the middle of the first semester of 2022-2023 the online learning process has been changed to a hybrid and everything is running smoothly without any problems.
Up to now, Noble Academy has conducted several events to improve the quality of learning for students, teachers, and parents as well.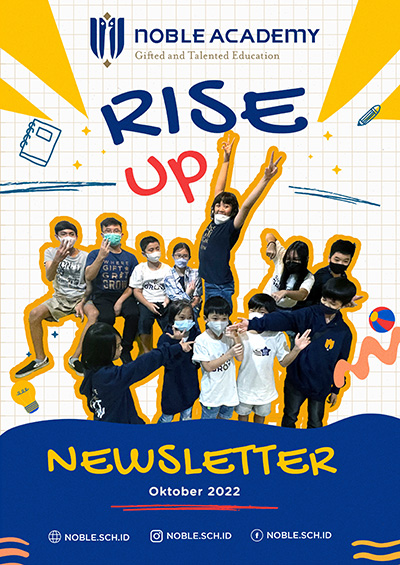 Stay Strong
"This bulletin contains articles, and information about programs written by the community of Noble Academy starting from the initial activities 2022 to activities this April 2022.
Lastly, we hope that the writings and information in this newsletter can add more information."
Hope
"Happy new year 2021!
If we look back to 2020, of course, there are many things that we should be grateful for. 2020 is not an easy year, there are many challenges to be overcome. As an educational institution, although we have to make major changes in the teaching and learning process, everything can be passed smoothly and successfully."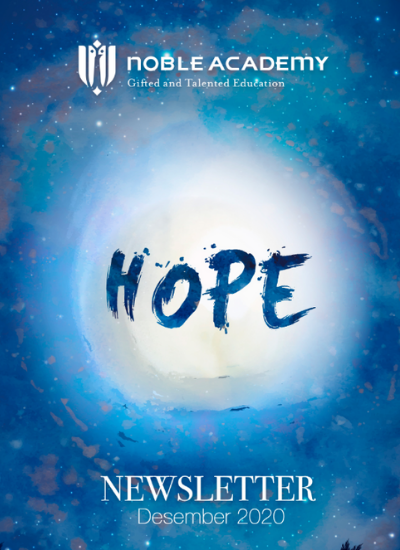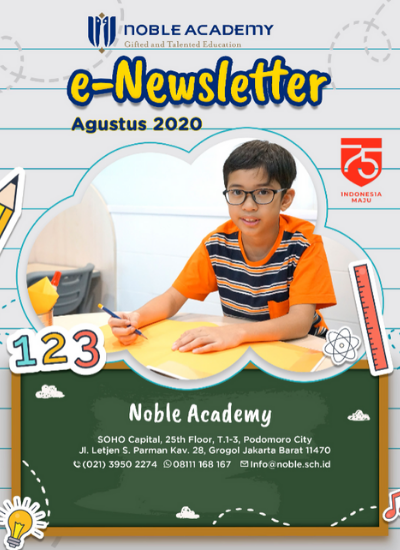 Distance Learning
"First of all we thank God Almighty, for allowing us to enter a new school year. Despite all the limitations of distance learning due to the pandemic, all Noblian are excited to finally be able to continue the teaching and learning process.
To provide the best service, during the semester holidays the teachers have participated in several trainings so that they get the Apple Certified Teacher and Google Certified Educator. This allows teachers to modify their instructions to be delivered online."
Virtual Learning
"March 13, exactly two days after the world health agency or WHO set Covid-19 Pandemic status, Noble Academy has taken the initiative to study remotely or distance learning until things really get better. When school is dismissed in the afternoon, no one thought that it was the last day the staff met in a work situation at this school year. The next day the Education Minister of Indonesia, Nadiem Makarim announced that temporarily closing schools with the aim of preventing the spread of the Covid-19 virus."